>> Help Fulfill Our Wish List
In addition to monetary donations, we greatly appreciate donations of goods and services. These supplies are always needed:

--Cat Food
--Cat Litter
--Towels
--Blankets
--Cat Carriers
--Cages
--Humane Traps

Please contact us to arrange a pick up, or you can drop in to see us at adoptions. All donations are tax deductible.

>> Ask Your Workplace About Matching Grants

Some companies offer a matching grant program to their employees. This is a great way to double your impact and encourage corporate philanthropy and awareness about animal welfare.


>>Donate to Help Cats like Eddie!
>>How to Support PURRfect Partners
PURRfect Partners is solely funded by individual donations and small grants. The organization is run entirely by volunteers, and the work involves expenses such as food, pet supplies and veterinary care. We rely on our partnerships with local veterinarians and pet supply stores to reduce costs, but we need your help.

We hope you will consider supporting us and help make a difference for our communities. PURRfect Partners is a non-profit 501(c)3 organization. Donations are tax deductible to the extent allowed by law. Our tax ID# is 95-4751658. Thank you in advance for your support!



Make a Donation by Check:


Please mail checks made payable to:
PURRfect Partners
PO Box 168
Redondo Beach, CA 90277



Make a Donation via PayPal:


Support PURRfect Partners with a donation through PayPal. PayPal is an on-line payment service that accepts all credit cards and electronic checks. This service is fast and free. To donate using PayPal, click on the "Donate" button below.






---
Use


GoodSearch is a search engine that donates 50 percent of its sponsored search revenue to the charities and schools designated by its users. You use GoodSearch exactly as you would any other search engine. The money GoodSearch donates to your cause comes from its advertisers — the users and the organizations do not spend a dime!

Go to the GoodSearch webpage at www.goodsearch.com and click on "Choose Your Cause" under the search bar. Type "Purrfect Partners" and hit enter, and you should see our name, plus "Redondo Beach, CA." Click on "Verify," and any searches done through GoodSearch will now benefit our organization.

To learn more about how to use GoodSearch, please view our instructional video below.



---
Shop Online with:


When you shop through PURRfect Partners' portal on Shop.com, a portion of the money you spend on purchases will go toward our organization. Shop.com is run by Market America, a product brokerage and Internet marketing company that specializes in one-to-one marketing. Through the company's Nonprofit Organization Program, an online shopping portal at Shop.com has been created for PURRfect Partners.

In addition to having access to Market America's in-house products, you will have access to numerous Market America partner stores that serve hundreds of markets, such as Target, Nordstrom, Staples and Home Depot. You can earn cash back on eligible purchases while generating weekly and monthly royalties for PURRfect Partners. To shop through the PURRfect Partners' portal, please click on the Shop.com logo above.

To learn more about how to use this service, you can view our instructional video below.





Give Back America is an online shopping mall that allows consumers to raise money for their favorite charity. Retailers, such as Amazon and Target.com, pay Give Back America a commission to refer shoppers to their site. Give Back America takes the commission (approx. 2-5 percent) and passes the majority on to the charity of your choice. You can raise money for PURRfect Partners while doing your online shopping, all at no additional cost! Please click on the Give Back America logo above to access our page.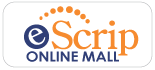 eScrip is another online fundraising shopping resource. Participating business partners contribute a percentage of your registered grocery loyalty cards, credit card and debit/ATM purchases to the charity of your choice. Please click on the eScript logo above to access our designation page.



---
Join Ralphs Market Community Contribution Program


If you have a Ralphs Rewards card, you can contribute to PURRfect Partners through the Ralphs Community Contribution Program. This program allows Rewards card members to designate a non-profit organization to receive a donation from Ralphs.

Ralphs requires Rewards card members to re-register their favorite non-profit every year after September 1. If you selected PURRfect Partners in the past, please select us again at the Ralphs website.

Ralphs calculates the donation amount based on a Rewards card member's monthly purchases (between 1 to 4 percent depending on how much you spend). Just by shopping at Ralphs and swiping your Rewards card, you can make a difference for our kittens and cats. This is a great way to support PURRfect Partners at no cost to you!

To register, please sign into your account at www.ralphs.com and go to 'My Account.' Select 'Community Rewards,' click on "Edit Community Contributions and follow the instructions for adding an organization. If do you not have an online account, registering your Rewards card is free and easy.

If you have a Rewards card but prefer not to register online, please visit us at our adoption center and we will provide you with our barcode that can be scanned at checkout. For more information, we have a "frequently asked questions" document from Ralphs below. Thank you for your support!

Ralphs Community Contribution FAQ